Sick of constant Neck Pain?
We offer comprehensive Neck Pain treatments performed by Harvard-trained neck pain doctors in New York.
Alleviate neck pain

without surgery?
We only provide non-surgical and comprehensive treatments for the root cause of neck pain. Our Harvard-trained neck pain doctors curate personalized treatment plans according to your specific symptoms, goals, and condition to ensure safe and reliable neck pain relief without surgical intervention.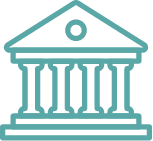 Harvard Trained
Our team is led by Harvard-trained neck pain doctors with specialized training in cutting-edge pain management techniques that address the root cause of your symptoms. Our pain doctors have appeared in 50+ publications, and they're often featured in print media and TV. You can expect excellent bedside manners and comprehensive treatment from our neck pain specialists.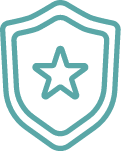 Industry Leaders
Our neck center in New York specializes in cutting-edge neck pain management. We follow the highest standards of pain management techniques and safety protocols to ensure safe and reliable treatments for all patients. Our doctors attend annual conferences and meetings to stay abreast of the latest developments in pain management, ensuring the safest treatments.

Board Certified
Our neck center is led by board-certified pain doctors. To receive board certification in pain management, doctors must complete numerous professional milestones, such as residencies and fellowships in related fields. That's why you must look for board-certified neck pain doctors in New York.
Learn More About the NECK TREATMENTS We Implement At Neck Center New York
Do you know your first appointment comes with

free insurance verification?
Enter your information below to get started
By emailing or contacting us, you are accepting the inherent privacy limitations of online communication. For more information, please read our Digital Communications document. Please respond "STOP" to any text messages to opt out.
Meet Our Team of Neck Pain Specialists
GET TO KNOW OUR TEAM OF HARVARD TRAINED BACK SPECIALISTS
Pain Relief is Possible. We Change Lives.
We've helped over 10,000 patients overcome chronic pain. Read about their experiences below:
Please check out the list of recommended neck pain treatments.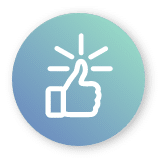 Effectiveness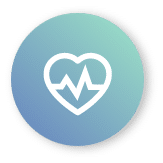 Likelihood of Insurance Coverage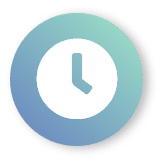 Recovery Time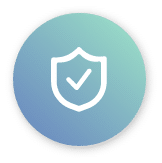 Overall Safety





Free Insurance Verification
Please submit your insurance details to our team. Our insurance team will verify the details and help you schedule an appointment at your nearest neck center in New York.
.

Meet Your Pain Doctor
Our front desk team will help you check in and meet your neck pain doctor in New York. If you're running late, please give us a courtesy call as soon as possible.

Your Treatment Plan
The neck pain doctor will curate a personalized treatment plan for your specific conditions after a thorough evaluation of your symptoms, lifestyle, and other factors.

Alleviate Chronic Pain
Our neck pain doctors offer minimally invasive procedures that alleviate chronic pain without relying on opioids or surgeries. If you're prepared to lead a pain-free life, call us today!
Slide

"This is my Neck Pain Treatment Success Story"
Slide

"My neck have never felt better, I'm so happy"
Slide

"I said to myself: You're in the right place"
Slide

"I'm so happy to be able to be active again"
Our patients love us,
You will too!
We maintain unanimous 5-star ratings from patients across all review sites, including Real Self, Facebook, and Google. You can learn more about our patient success stories here.
I'm a physician myself and can attest to Dr. Volney's bedside manner, ability to explain things slowly and clearly – my problem and his treatment plan. The treatment was done w rigorous care and was very effective. He is a very special doctor and I can recommend him without reservation. FYI he did his Fellowship training at the Harvard hospitals. He also is very available by text and the office is the friendliest and least hurried and most efficient doctor's office I have been in, in a while. Actually his office reminded me of how doctor's used to practice – when they had more time to spend with each patient and actually talked with the patients.
After suffering from spine-related pain for many years, I was referred to Dr. Volney by a friend. He was the first doctor to successfully provide significant relief for my pain for which I am very grateful. He presents options in a clear way and is very easy to talk with. He also has real concern for his patients; he even went out of his way to reschedule an appointment and stay late so that I could receive a treatment before traveling. I highly recommend Dr. Volney. In addition, the entire staff at the Pain Treatment Clinic are exceptionally pleasant and responsive.
Dr. Hanna is a very kind and attentive physician. I like the fact that he listens and give his honest advice on any questions that I as a patient have. Procedures for injections were explained thoroughly and I was treated with kindness, concern, and empathy before, during, and after my injection. The staff are very nice and the wait times are very short. All in all I would definitely recommend a visit to this office if you are looking for great pain management care.
Do you have any concerns about insurance coverage for your pain treatment? Please provide us your insurance details — our insurance concierge will verify the terms and conditions of your insurance plan to offer a complete overview of your coverage possibilities during the appointment. We provide FREE insurance verification before your appointment. Please give us a call.
Learn more about the neck center in New York.
This error message is only visible to WordPress admins
Error: No feed found.
Please go to the Instagram Feed settings page to create a feed.